Conflict-affected investments: How should investors respond?
Date: 4 October 2023
Location: Conference Room 4, TKP Shinagawa Conference Center ANNEX, 3F Takanawa Court, 3-13-1 Takanawa, Minato-ku, Tokyo
Time: 7:30am-8:30am JST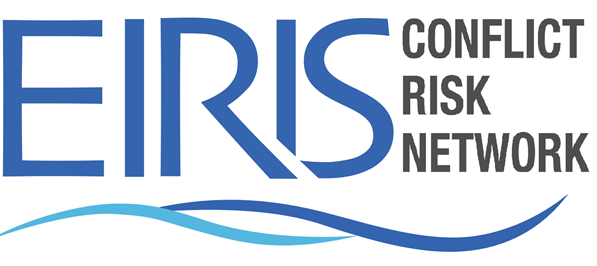 ---
The United Nations has estimated that around a quarter of the global population, or around two billion people, live in conflict affected areas. According to the 2023 Global Peace Index Report, there has been an increase in the level of conflict since 2019, even when the fighting in Ukraine is not factored in. The global economic impact of violence was reportedly $17.5 trillion or 12.9% of the global GDP in 2022.
Acknowledging the increasing extent of conflict and the heightened economic and social risk this poses is an important first step. Actors within a conflict, including companies and investors, then need to consider their roles and responsibilities in that context: How can they best align their actions with existing and new international norms to ensure they are not exacerbating negative human rights impacts? Where are the opportunities to play a positive role in the interests of those directly impacted by conflict and of sustainable development?
The EIRIS Conflict Risk Network (CRN) and the Responsible Investment Association Australasia (RIAA) are hosting an in-person side event that will showcase recent developments and tools which can be useful to investors grappling with the implications of conflict on their portfolio's. Attendees will be introduced to the Investor Commitments on Conflict that EIRIS CRN has been developing with investors and investor initiatives, RIAA's Investor Toolkit on Human Rights and Armed Conflict, and Finance for Peace, a new initiative promoting peace bonds to support peace in conflict affected and fragile contexts. Speakers will also share some of their experience and reflections on the challenges investors have faced at the onset of the Russian invasion of Ukraine. At the end of the session, attendees will have the opportunity to engage with speakers and discuss further how these tools are important and useful to them.
---
Speakers:
Peter Webster (Moderator), CEO, EIRIS CRN
Daniel Neale, Responsible Investment Social Themes Lead, Church Commissioners for England
Estelle Parker, Executive Manager, Responsible Investment Association of Australasia
Kate Turner, Global Head of Responsible Investment, First Sentier Investors
Fiona Reynolds, Steering Committee Chair, Finance for Peace
---